Hi Everybody,
Summer really is here with us!
So … we've decided to take you all a special walk with us. It's not very far from where we live – only about 6 miles – and we go there pretty much every day … sometimes twice … because Mum and Dad love it so. Because at the moment it looks like this ….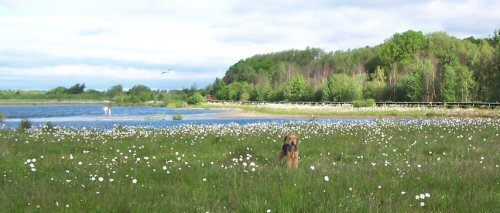 and Mum keeps making us sit in the Daisies, hehe … it's ok, there's a lot of Fishy Crunchies in it for us 😉
So there is one of Nelly in the daisies …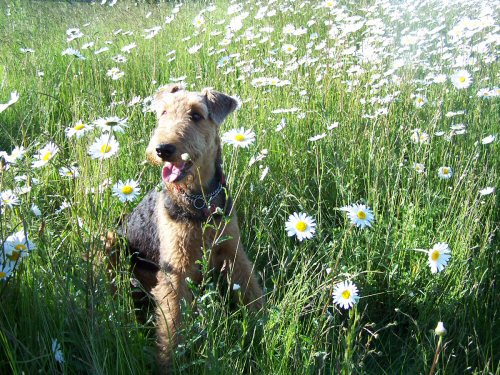 Cute, hey? For a change she is not carrying her lucky duck leg with her … She insists on finding it every time we come here and whittle another bit off it …
and several of me – Mum says I pose well …
and another one of both of us …
Hehe, yes you guessed it, Dad is 'holding' us with Fishy Crunchies.
But enough of this posing! COME ON … LETS GO!
Bye for now.
Finni