We had a lovely weekend camping in Wharfedale near Skipton in August. Though one man said we were in the wrong Dale – the Airedale was the next one along…hahaha.
We had some very nice walks, over bridges and all sorts. I managed to jump into the river and lie in it. Lovely cold and wet.
And afterwards I had a nice big rub down.
We also found a canal which is similar to a river though the water doesn't move and it doesn't have a beach, so I decided not to jump into that one. We liked the boats though.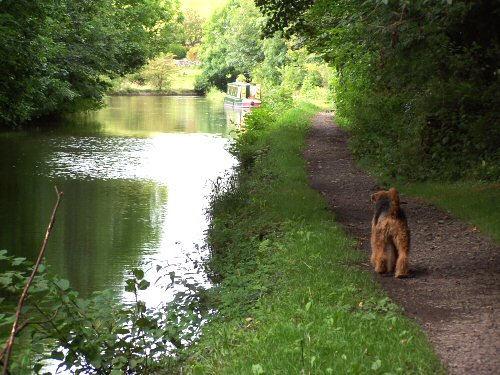 Note: I'm walking to heel quite well these days. We even went into Skipton on Market day and it was really busy, but I only got told off twice because I tried to eat little dangly soft toy keyring thingys…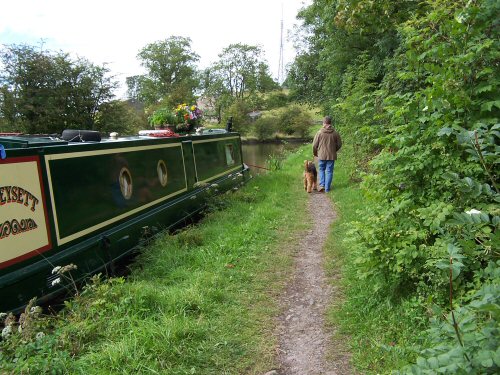 But I was the boss again when it was time to pack things up to go home. As you can see I like overseeing things. Just making sure the awning is folded properly.