Airedale Terriers are very helpful dogs!
They love to make themselves at home.
And they don't always agree with you.

But where would we be without them?
Finni the watchdog
See what happens when you eat all those tissues? … you get glowy eyes!
'Sit-Stay' for just long enough to take this photo in the bluebells.
Anston Stones Woods, there…
…and back again.
Anybody seen Finni?
Busy Boy!
Chillin'
Sharing
Supervising
Playing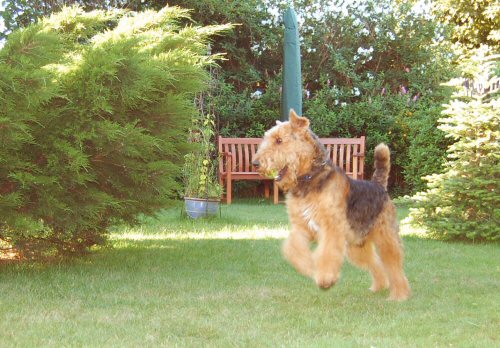 Aireboy!
Anybody for the X-box SOCK game?