Hi,
My name is Ragamuffinn but my friends call me Finni. I'm an Airedale Terrier and on this picture I'm 7 weeks old and have just moved in at No. 41.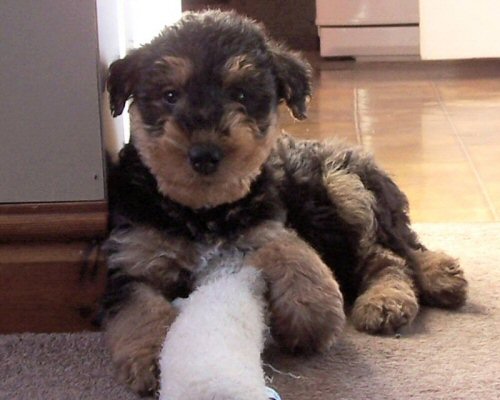 On this photo I am 8 weeks old. This is my little garden.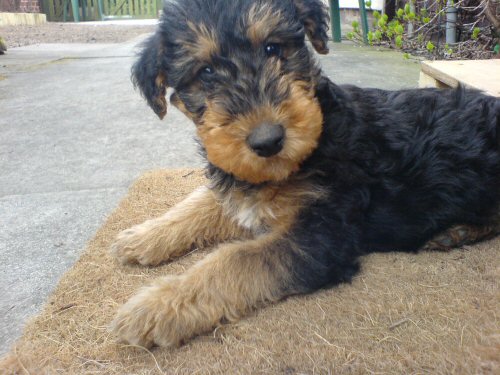 This is my bed – plenty to grow into…
Though I pretty much sleep anywhere as long as my friend Elk is around. Here…
and here…
and here…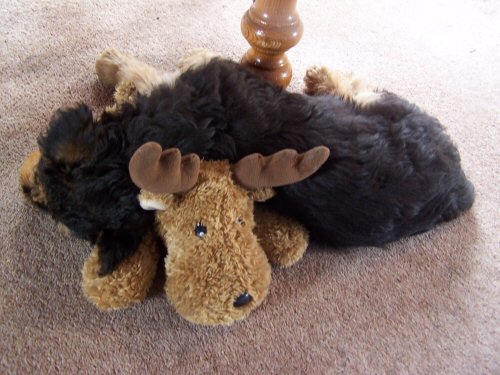 And sometimes a shoe will do.
Sometimes just feet are ok too…
The proper Airedale position!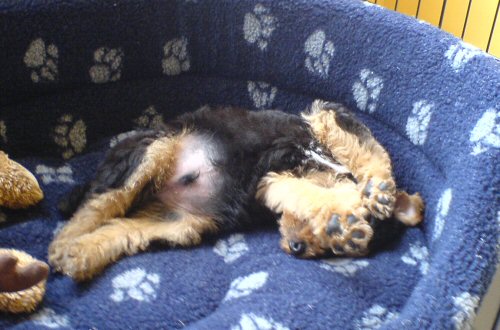 My first collar.
Stop pointing that thing at me!
We are practicing 'walking nicely'.