We went to Scotland at the beginning of March and stayed in a log cabin for a week. The journey there was very long – over 8 hours!
Mum had packed a picnic basket full of food for us and we made stops every 2 hours or so and I could stretch my legs. We even found one services with a woodland walk!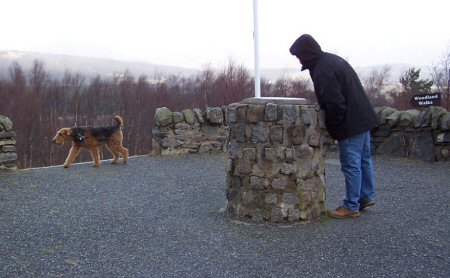 We arrived at the cabin safe and well.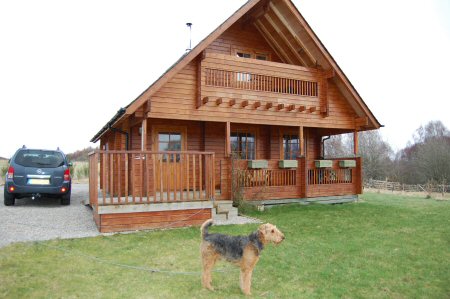 and I soon felt at home.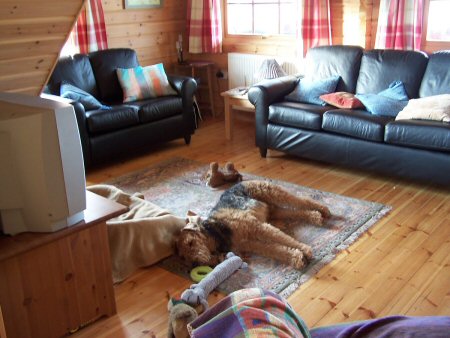 That's our cabin with the arrow.
The views from the cabin were stunning and one morning we woke up to snow!
Just outside our cabin was a field which belongs to the Highland cattle, and I watched them going up and down their field.
Mum says I'm nearly as shaggy as they are.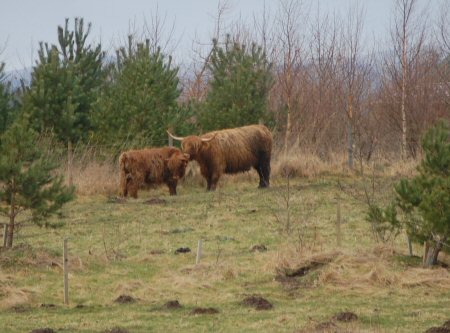 Mum and Dad watched buzzards hunting in the same field.
The woods were right next to the cabin and we went for some excellent walks!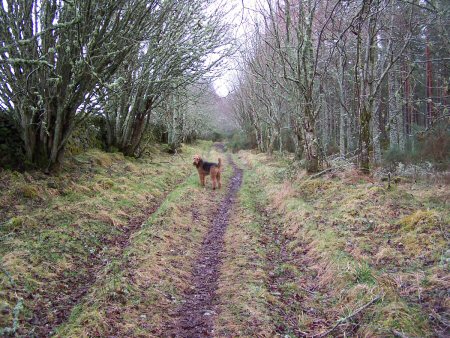 Most of the trees had thick coverings of lichen on them.
Another great walk we found was Monadh Mor, a Forrestry Commission site about 5 minutes drive away.
There were a lot of good sized puddles there
I had to dip my head in halfway to get this stick out. It's a whopper!
There were loads of sticks …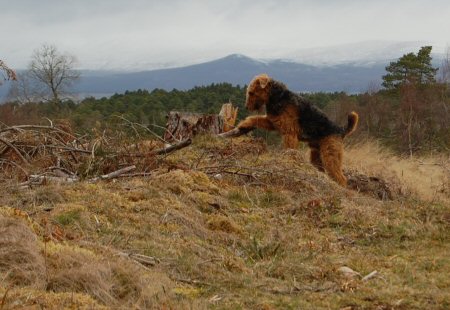 … and dad and I played a throwing game.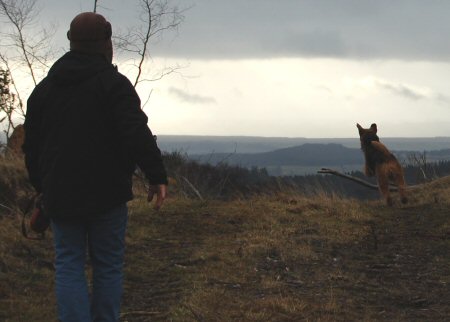 There were a lot of rainbows … and sheep.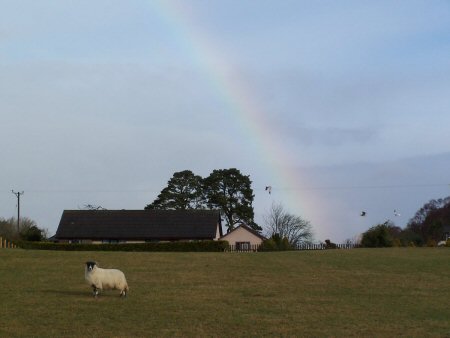 In the evenings we planned some day trips. (I'm just helping by making some more kindling here!)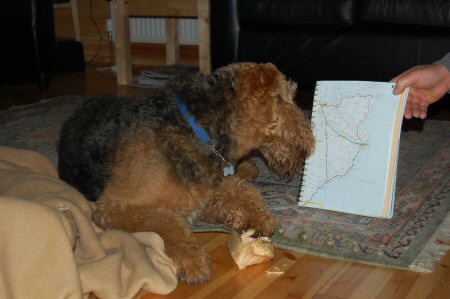 One day we went to the Black Isle to look for Bottlenose Dolphins – but the tide was out and we didn't see any.
We saw some of these though.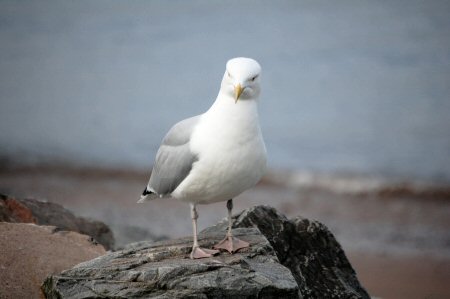 Another day we went all the way to John o'Groats! That is the northern most place of the British Isles. It was Mums birthday and we all had some birthday cake there. Yummmm!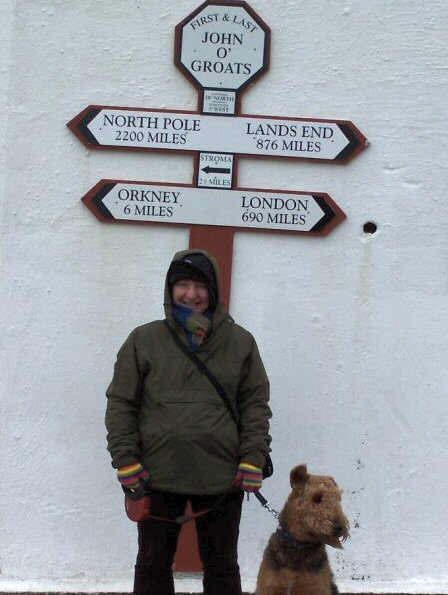 Another day we did a day trip around Loch Ness. There is supposed to be a monster in there!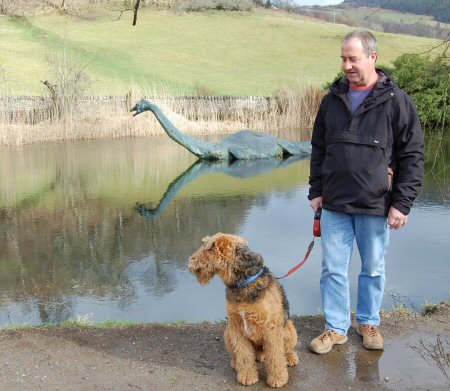 We did a slight detour and had a walk at Glen Affric. Mum and Dad say it's probably the most beautiful place in Scotland.
I got really excited at one stage. I could smell something big!
In fact there were two of them. Mum and Dad got really excited about them too.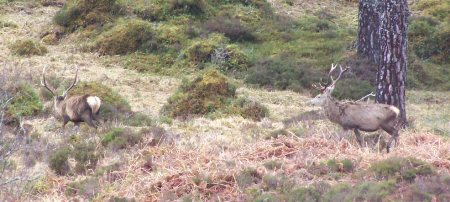 On the way back to the cabin we stopped to have a look at Dog Falls.
That was really noisy.
When we got back to the cabin Mum made a fire (she is really good at that) and we all relaxed.
Later on to my surprise Mum gave me a new toy she had bought in a gift shop.
It's a Nessie!
We spent the last day of our holiday just chilling in the cabin. It was so cozy!
It was a brilliant holiday. I hope we'll go again soon.