We made a special page 'Airedale in the Highlands' to show you all the photos (not quite 300 🙂 ) from our holiday.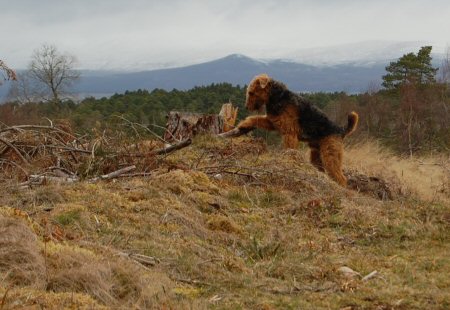 It was a wonderful holiday and we're hoping to go back there soon. We have added the link to 'Big Skye Lodges' under the fun links. They have 3 dog friendly log cabins and they are so cozy!
Whilst we drove home last Saturday we had some disappointing news. There won't be any puppies. Tula had a phantom pregnancy. Mum was really disappointed but I did my best to cheer her up. We just hope little Tula is ok!
Bye for now
Finni