Today is Easter and we woke up to a 1 inch covering of snow this morning. It was good and sticky and made into really good snowballs.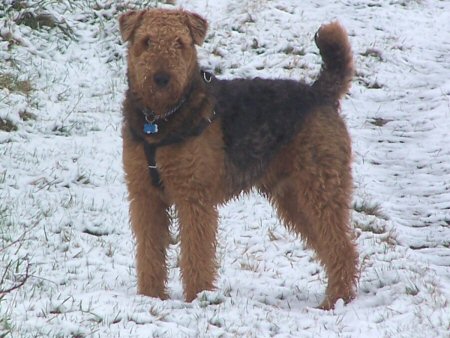 We had a good walk around the fields and then chilled out some at home. Then mum prepared a little surprise for Easter – a Hunt:
She tied up a pork shank with string and laid a track all around the garden without me seeing where she was going. I was allowed to sniff it before … and then I had to find it.
I was getting all sorts of lovely smells. On last year's Easter Hunt I got stuck by the patio doors – Sammie was frying some bacon. The Hunt took me all around the garden …
So while Mum and Dad are having chocolate easter eggs I'm working on this shank.
Happy Easter!
Finni