It finally stopped raining this weekend and we went to Clumber for our Sunday morning walk. But, oh the puddles!!
I ended up with proper muddy boots and muzzle.
I found a great stick in the biggest puddle and pulled it out to get Pete to play with me.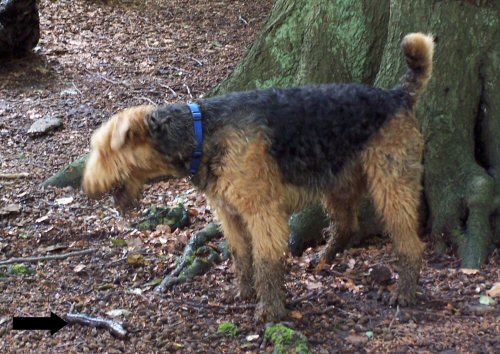 But before he could get it I ran away with it – good game!
When we got home I had to have a footwash and get dried off.
I don't like it very much but I was good and got my pigs ear.