This evening we had a little session in the garden with my favorite toy – a squeakerball. I can make it squeak loud and fast!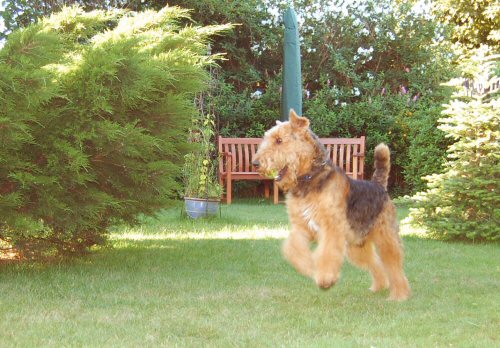 Then Pete and I played hide and chase! First Pete hid…
Then I did…
He couldn't catch me though!
I ran circles round him.
Who is going to get the ball?
I'll get it! I'll bring it to you!
When we had finished I went for a refreshing drink in Freddie, Teddy and Jonathan's pond.
(Freddie, Teddy and Jonathan are the three frogs living in my little pond. Little tip: Don't eat frogs, they don't taste very nice. I once tried to eat one and it made me feel sick!)