Nelly is settling in really well. She loves raw meaty bones and is really filling out. She still needs to sleep a lot and during the day while I'm on guard duty upstairs in the bay window she likes to snooze in my bed.
or anywhere in the kitchen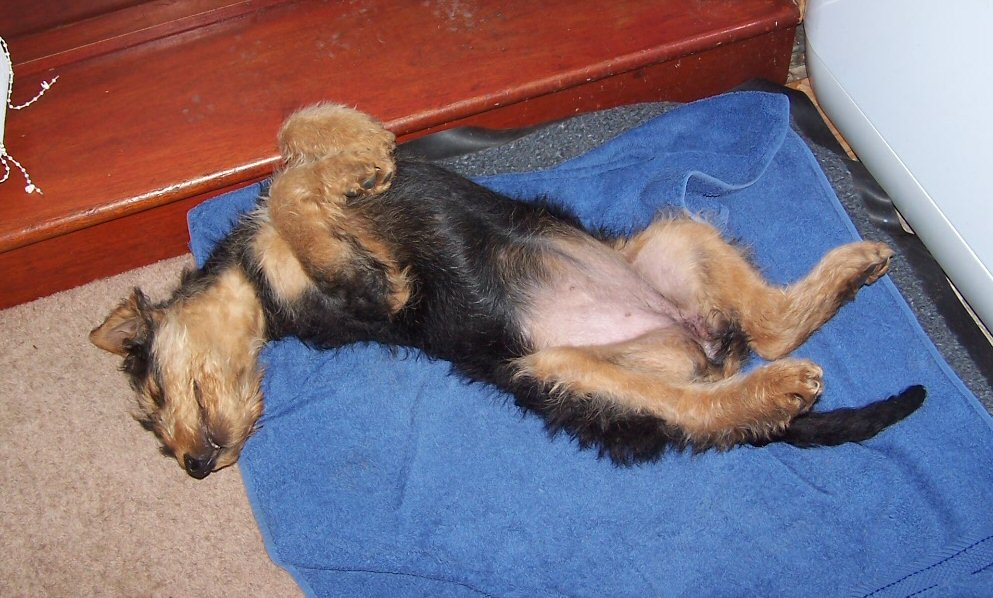 At night we sleep in the same room now. Yesterday she started playing bitey face with me [Finni had been inviting her for a bitey face game since monday – he is an amazingly gentle brother!]
And this is what Nelly thinks of brushes … and grooming
I think Mum's going to be in TROU…ble!
Hard headrubs
Finni