Hi!
It's really hot today. Scooby called for me this morning and we had a pretty good walk by the river. I kept going in the river a lot to have a paddle and cool down so when we arrived back home I was still very wet. Mum decided not to dry me down so I stay nice and cool. And then I did the only thing a 'Terra' dog likes to do on a hot day …
Aaaah, that's nice.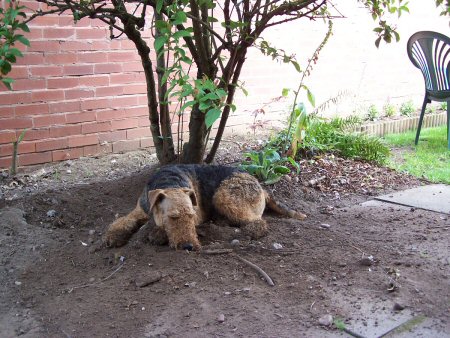 Here is a close up of my beard.
The garden is getting a bit of a revamp at the moment but I have been assured the mud feature will stay – Yeah!
Freddy says "Don't forget to cover up in this heat!"
Bye for now.
Finni