Hi all,
We haven't blogged for a while because Mum is really busy refurbishing a little house. She comes home every day covered in paint and says "Nearly there! Just the living room/hallway/kitchen … to do" It is my job to guard our house whilst she's gone.
It's not such a hard life …
I am very excited. Someone has nominated one of my posts for 'Post of the Month' for May on the Bone Zone. It's the one where I'm jamming with Maffu. Voting is until the 31 May. If you get a chance have a look and check it out … and maybe vote for me!?
Hope you all have nice walks!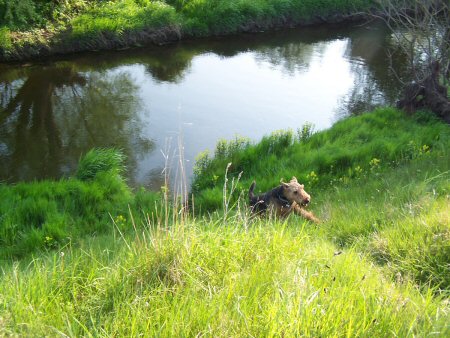 Bye for now.
Finni