I've noticed a few of my friends posting pictures of their tongues recently. So I've dug out a few of mine 'through the ages':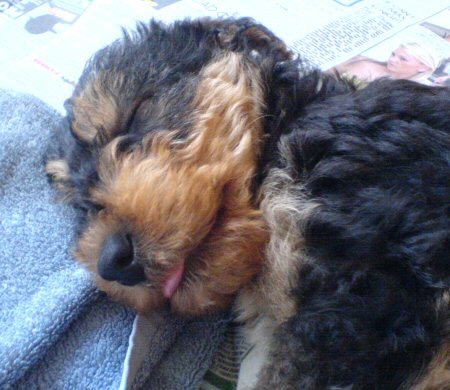 Baby tongue
Youngster tongue
Grown up tongue.
We are having a run of excellent weather at the moment. There has hardly been any rain. So I decided to do a little light landscaping.

It's just right for burying my next pigs trotter in! You just never know when you need a decent-sized hole. How are yours coming on Cora?
We have also finally been able to stick our new sticker on the car window.
We got it from Nickerstickers.
It seems to me that there are more and more of my friends eating raw. So we've added a page (Food glorious food) so we can exchange some recipes! It's not for people with a weak stomach though!
That's all for today.
Bye for now.
Finni