We are having beautiful sunshine at the moment. So we are spending a lot of time outdoors in the garden. Elke really wanted to take a photo of me next to the snowdrops … but I would not sit. So she resorted to the Bonio bribe…
You can see I would rather be anywhere than sit there!
Even in the house.
Alright then, but you have got your shadow on this one mum!
At this point I had been given a bonio … mmmmh!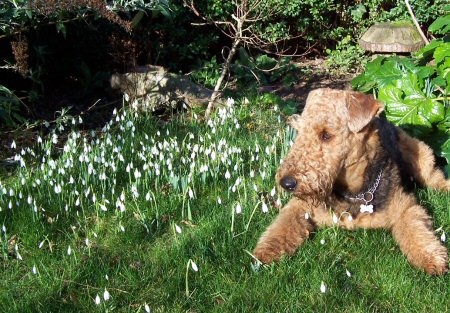 Ready for the off.
Moral of the story: Always have a bonio in your back pocket!
Finni