We've had a good walk this morning and for a change Nelly was VERY good! … and there's nothing better to continue a good walk than a good ol' wrassle …
Nelly always starts it. This time she said this is HER basket!
She can look pretty scarey huh?
She never gives up!
… and if I don't play right she bites my feet 😯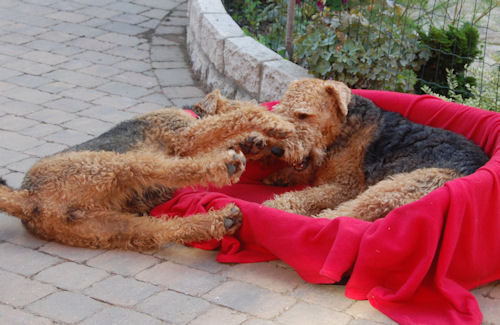 Sometimes she falls out of the basket, hahaha!
… and sometimes we both stop and listen for the Neighbourhood Watch.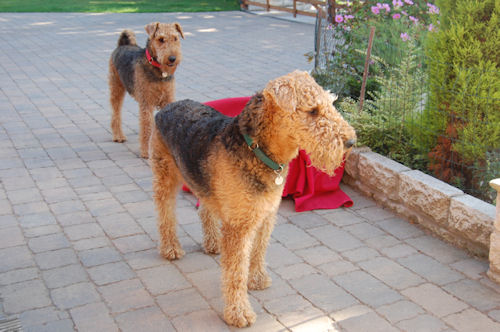 I eventually can't take any more
But she just can't stop … 😀
Happy Bank Holiday Monday!
Headrubs
from a still wrassling
Finni