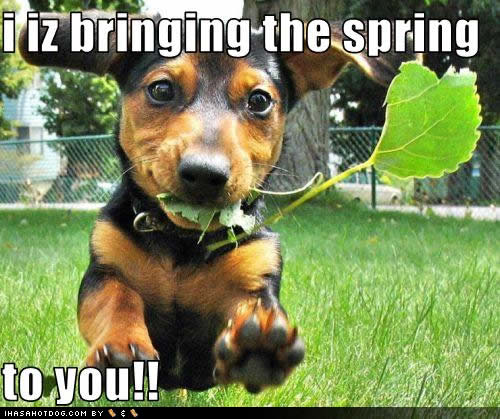 Spring … it's definitely here! … and Nelly and I (reunited at last and not having to sleep in Mum's bedroom any more!) are spending most of our time in the garden catching up with our Neighbourhood Watch buddies and chasing squirrels! Woohoo!
Mum has waited ages for these to come out. Apparently everything is a few weeks late because of the cold weather. Anyway … this is us yesterday.
… and this is the garage …  80 teabags later:
Mum keeps checking the weather because we need a run of 3 dry days to render the outside … before Monday the 29th, because then the Block paving will be laid. See the table and chairs in there? Hehe, Mum and Dad have been sitting in there having cups of tea and marveling at Martin's  bricklaying!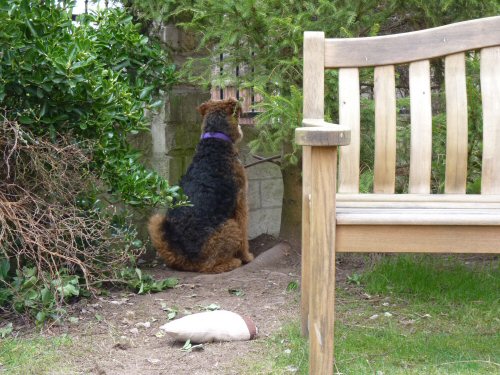 And whilst Mum is busy pottering in the garden and  Nelly is keeping an eye on the road …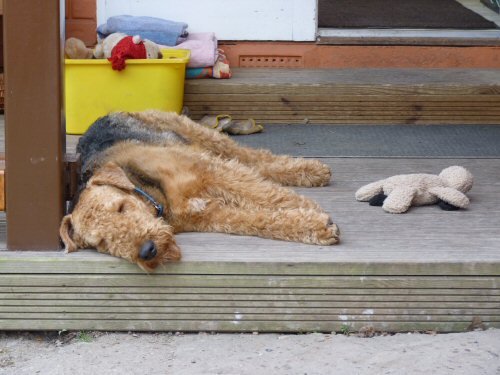 I'm taking it easy!
Headrubs
Finni