Hiya All,
Mum has been so busy digging that there was no time for her to help us blog. She's been digging in these things for 2 whole days!
and in here for another couple of days …
Her and Dad built new shelves and everything. Nelly kept herself pretty busy being a bit of a mountain goat actually …
See the barricade in the background? Well, now it looks like this!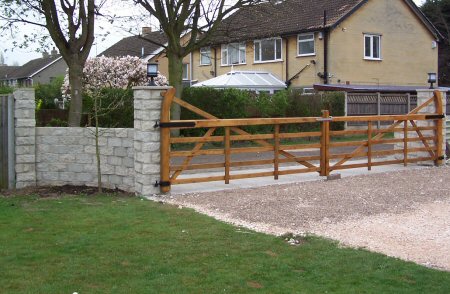 Cool, huh? Now when Gipsy our neighbourhood Alsation friend walks past we can say 'Hello' properly!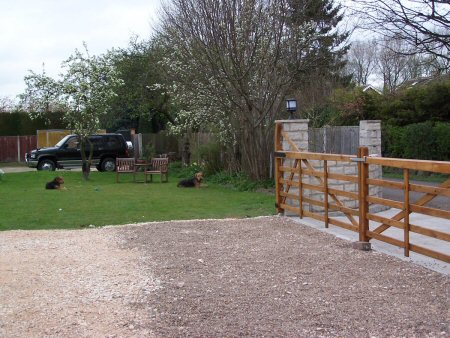 Alan and Kev from Gate Creation came today and hung the gates, and as soon as they had finished we had to try it out. We love it. But the project is far from finished. Alan and Kev are going to make some wrought iron railings for in between the pillars of the wall, Martin is going to build a small garden wall inside the garden to form a patio, and then he will build a new garage! So we'll see a lot of him!
But in the meantime we're doing a lot of this …
and munching chewies on the lawn …
and wrasslin ………..
Yes, she has all her new teeth, she is nearly as big as me, and, Mum said, she is becoming aware … erm … you know … secshully …
Nelly! I'm the boy! You're the girl! Hehe ……. she has a lot to learn.
See you all soon.
Finni
Pee Ess: Nelly has started her own … erm … Blob (her words, not mine). She'd love for you to check it out and say Hi.