Hi all,
Well, I've been quite busy lately … working … as quality control when Dad and Mike dug a hole for a post!
as I know a thing or two about digging … and holes. 🙂 Looks like they made a decent job of this one!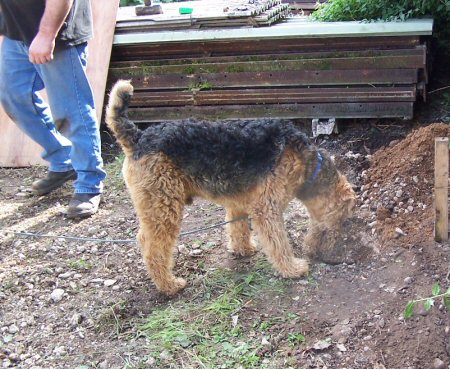 and last weekend I oversaw the refurbishment of the awning which had got very wet and muddy on holiday. This happens on our back garden which hasn't got any gates to keep me safe at the moment (but Mum has just ordered some 🙂 ) therefor I am attached to a rather long washing line which I manage to wrap around all sorts of things, trip people up and fell a few flowers, shrubs and turn my drinks dish over regularly.
I've been busy collecting sticks on my walks …
… and peemailing all my friends.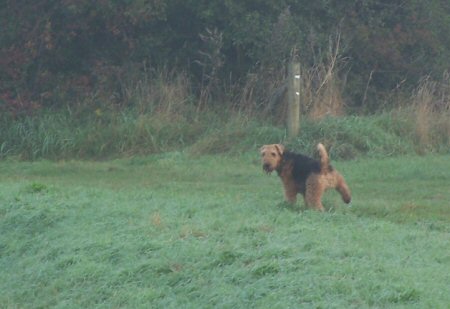 My busy week ended this morning with a 'misty' walk:
Everything was black and white
and the sun really struggled to get through the mist.
But it's out now and I had my boney treat on the veranda in the sun 🙂
Just look at these! I love it when Mum comes home from shopping. This is 2 weeks worth of snacking!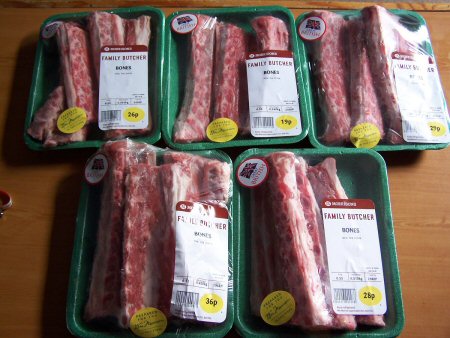 Life's good!!!!!
Have a good weekend!
Finni