We're pretty big on alternatives in this house. So Tim and I did a little Hypnosis work together. It goes like this: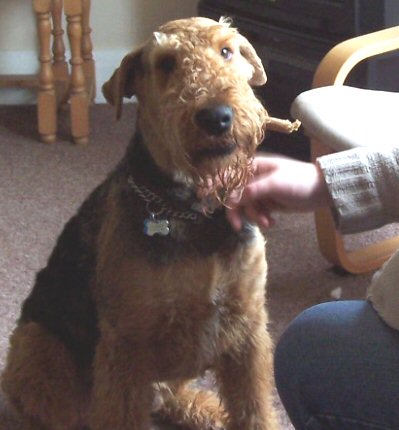 I sit in front of him with a chewy and he starts to stroke me very gently…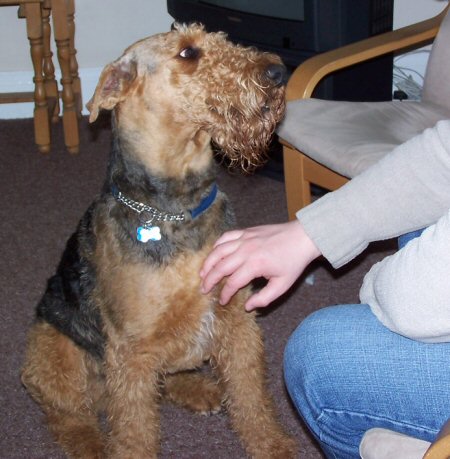 … working his way from under my chin down my chest.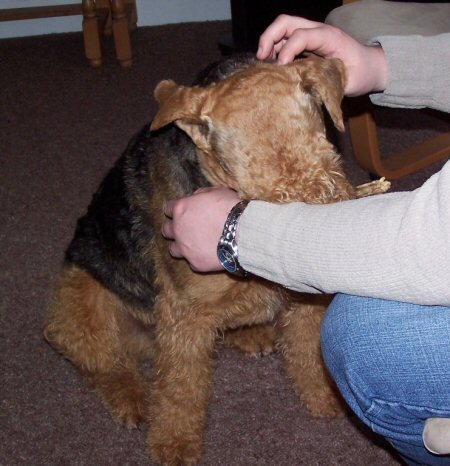 Slowly, very slowly I start going all floppy and he uses his other hand to start massaging around my ears.
As I am getting more and more relaxed I have to go down, down, down …
… until I'm on my side … with my chewy in my mouth.
Try it, it's sooo nice.
Bye for now
Finni