I had a dream last night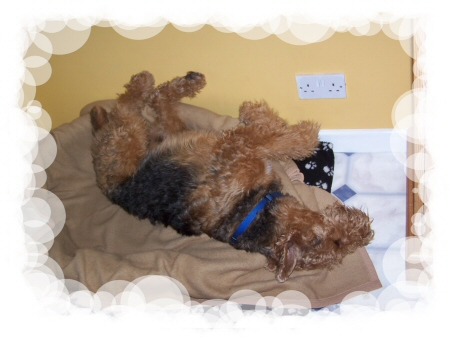 I dreamed I had a date with the lovely Maid Marian, Friar Tuck and Little John in Sherwood Forest.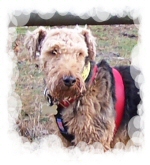 But….it was no dream, we did meet Molly, Taffy and Robbie in Sherwood Forest!
After we found each other (and another Airedale called Bingo – he had fabulous ears!) we set off for a walk, and who should we bump into but Poppy – another Airedale out for a walk in Sherwood Forest.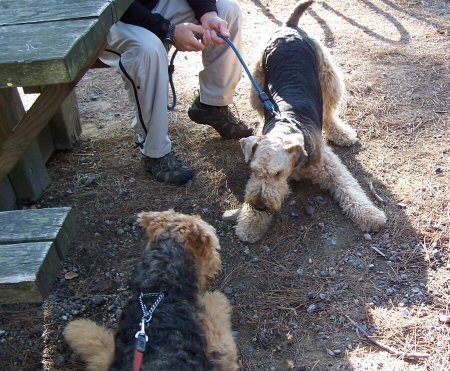 Poppy wanted to play.
We found a pond and had a paddle but Robbie's legs were too short so he just watched.
After exploring Sherwood Forest for 2 hours we said good bye and promised to do it again. It was fun.