Hi every Pup,
Hope you are all ok and WARM … we were snowed in! Winter came very suddenly one morning and we couldn't run around our garden! The snow was nearly up to Nelly's beard!
We couldn't go for our usual walkies for several days because it took Dad and Mum 3 days to dig us and the car out. We had to entertain ourselves in the garden … finding bird bread … Yeah!
Nelly had to wear one of Mum's fleece cardis because she was so cold. She kept running into the house when there was so much fun to be had! The cardi did the trick and she was as warm as toast!
The temperatures went down to -13 degrees C !
Mum kept me warm too.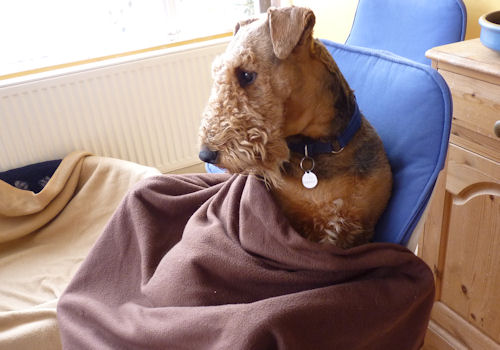 Finally we could go for walks by the lakes again
And Nelly was VERY happy to rummage for little mice again!
It was very pretty.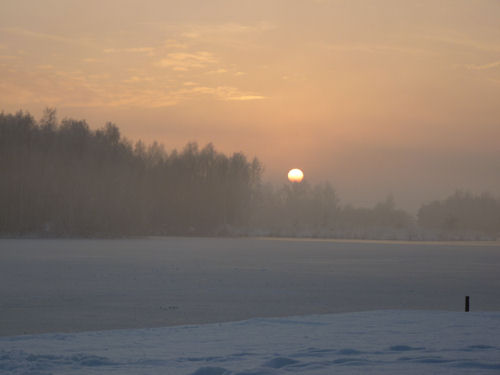 But it didn't half freeze our beards!
We're expecting more cold weather later this week and Mum has ordered us some warm fleece jumpers. They came today and we had to try them out!
Yes, I think they will do nicely.
Stay warm every Puppy!
Headrubs
Finni